MARGARITA DAIQUIRI & FROZEN DRINK MACHINE LEASE

CALL US @ 713-418-0312
WHY CHOOSE US?
​ WE ARE A FULL TIME BUSINESS - NO JUST A WEEKEND OR PART TIME PROVIDER
Lease a Margarita, Daiquiri or Frozen Drink Machine
LET THE PROFITS FLOW ~ SELL FROZEN DRINKS!
WE SPECIALIZE IN MARGARITA MACHINES and
FROZEN DRINK MACHINE LEASES.
USING OUR PROGRAM ALLOWS RESTAURANTS, BARS, STORES AND OTHER BUSINESSES
TO INCREASE THEIR PROFITS, AND LEAVE THE REPAIRS AND UNSCHEDULED MAINTENANCE TO
THE PROFESSIONALS. WE WILL KEEP YOUR BUSINESS IN MIND AS A PRIORITY AND KEEP
YOUR OPERATIONS PRODUCING YOUR PROFIT MAKING DRINKS, KEEPING YOUR CUSTOMERS
​HAPPY AND COMING BACK FOR MORE.



MAKE BIG PROFITS SERVING FROZEN DRINKS, DAIQUIRIS AND MARGARITAS. LEASE A MARGARITA MACHINE FOR YOUR RESTAURANT OR BAR AND LET US WORRY ABOUT KEEPING YOUR DRINKS FLOWING!
713-418-0312
Call the professionals and leave the equipment up to us, and leave the great tasting
and money making drinks up to you. We have been in business for 18 years and we are your #1 choice for knowledgeable and professional experts at the tasty libation creating machines.

LEASING A MARGARITA MACHINE IS A GREAT CHOICE
HERE IS WHY!
MAKE HUGE PROFITS
HERE IS OUR EASY PLAN - NO LONG TERM CONTRACT
MONTH TO MONTH TERMS
NO REPAIRS ON SITE - NO INTERFERING WITH YOUR BUSINESS.
IF YOUR MACHINE NEEDS MAINTENANCE - WE BRING YOU A NEW ONE RIGHT AWAY!
​YOU ALWAYS HAVE GREAT WORKING EQUIPMENT!
We specialize in commercial lease programs for restaurants, bars and night clubs.
Our equipment fleet is well maintained by the pros. Our experienced techs keep everything in top condition,
and we have the right machine(s) for any venue.
We deliver and set up the equipment of your choice, and we maintain them to be in top running order.
If your lease machine has problems, we bring you a replacement ASAP and swap
it out. This allows for quicker turn around and less down time.
You do not have to pay the high capital cost up front to buy expensive new equipment - costing thousands of dollars.
You NEVER have to worry about or have to PAY for maintenance or replacements.
You will always have a properly functioning machine that keeps your profits flowing.
**If your unit breaks or malfunctions - we dispatch a replacement to you ASAP
~ NO WAITING on a repair technician or dealing with repairs on site ~
All normal wear and tear and maintaining is done by us....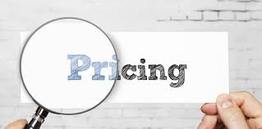 FOR ABOUT $5 A DAY
( LESS THAN THE RETAIL PRICE OF ONE DRINK )
YOU CAN HAVE A MONEY MAKING MACHINE, AND PROVIDE YOUR CUSTOMERS
WITH THE EVER POPULAR AND FAVORITE MARGARITAS OR OTHER FLAVORS.
GIVE US A CALL AND WE WILL ADVISE YOU OF ALL THE OPTIONS.
IMPORTANT!! - WE DO NOT REQUIRE A LONG TERM CONTRACT.
WE ARE OK WITH MONTH TO MONTH TERMS. ​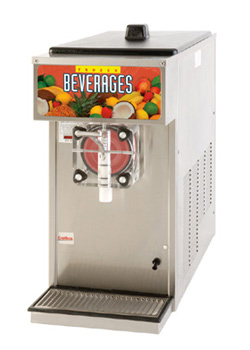 SINGLE FLAVOR MACHINE
$225.00 / MONTH
---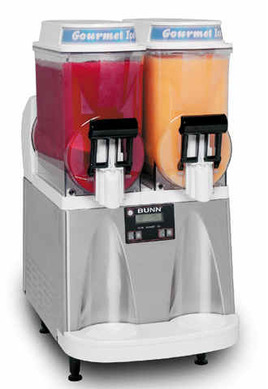 TWO FLAVOR MACHINE
$250.00 / MONTH
---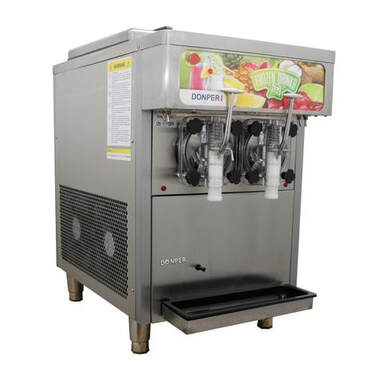 TWO FLAVOR MACHINE
​HIGH VOLUME - COMMERCIAL
$325.00 / MONTH
---
WE DO BUSINESS AND SERVICE THE FOLLOWING CITIES AND SURROUNDING AREAS - INCLUDING BUT NOT LIMITED TO:
HOUSTON, KATY, CYPRESS, TOMBALL, BELLAIRE, SUGAR LAND, TEXAS CITY, GALVESTON, KEMAH, LEAGUE CITY,
PASADENA, COLLEGE STATION, BRYAN, BRENHAM, NAVASOTA, CONROE, THE WOODLANDS,
HUMBLE, KINGWOOD, ATASCOCITA, MONTGOMERY